About Tinkering Lab at FRCRCE
Tinkering lab is a platform where creative and enthusiastic students from all the departments of the institute can try out their ideas with experimentation with the goal of making designs, prototypes, and products. During the entire process of tinkering in the lab, students will learn the process of problem-solving, designing, prototyping, product development, product testing, and marketing. Since students from different departments are joining the tinkering lab, it acts as a facility where the exchange of ideas from different domains takes place. This exchange of ideas is beneficial for nurturing the innovation which in turn leads to product development for industrial or societal use. If any good idea comes from the tinkering lab, it is mentored by the faculty and/or domain experts so that it leads to product development. Tinkering lab also organizes training programs for schools in the vicinity to inculcate the habit of experimentation and small prototype development in school-going children.
Project groups using tinkering lab
Team Robocon CRCE is a robotics team from Fr. Conceicao Rodrigues College of Engineering, Bandra (W). It is a group of budding undergrad engineers who make robots.
Read More..
Celebration of Atal Tinkering Day on 14 November 2022 
Venue-
Hansraj Morarji Public School, Andheri (W) (Children of 5
th, 6th and 7th
standard)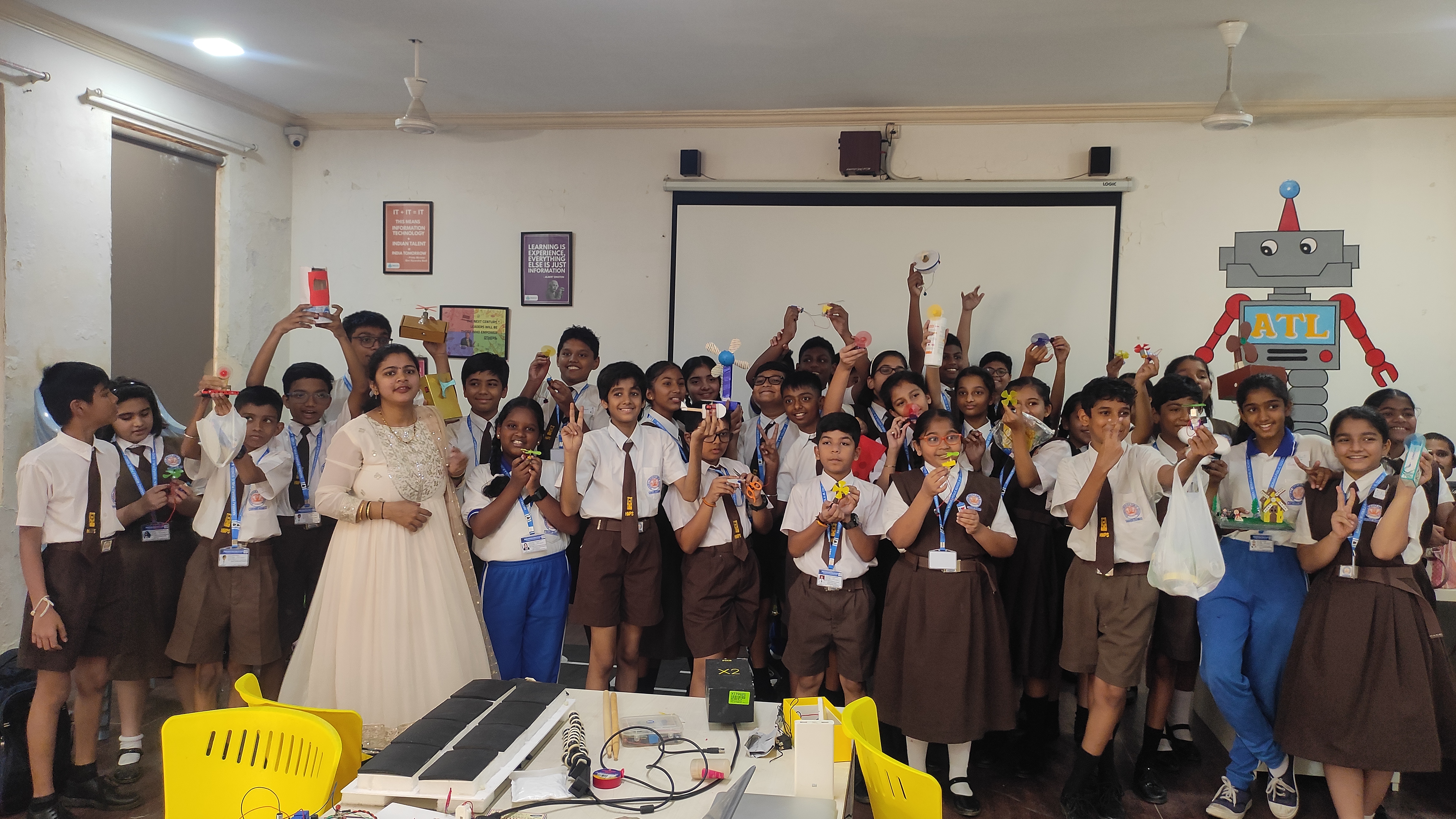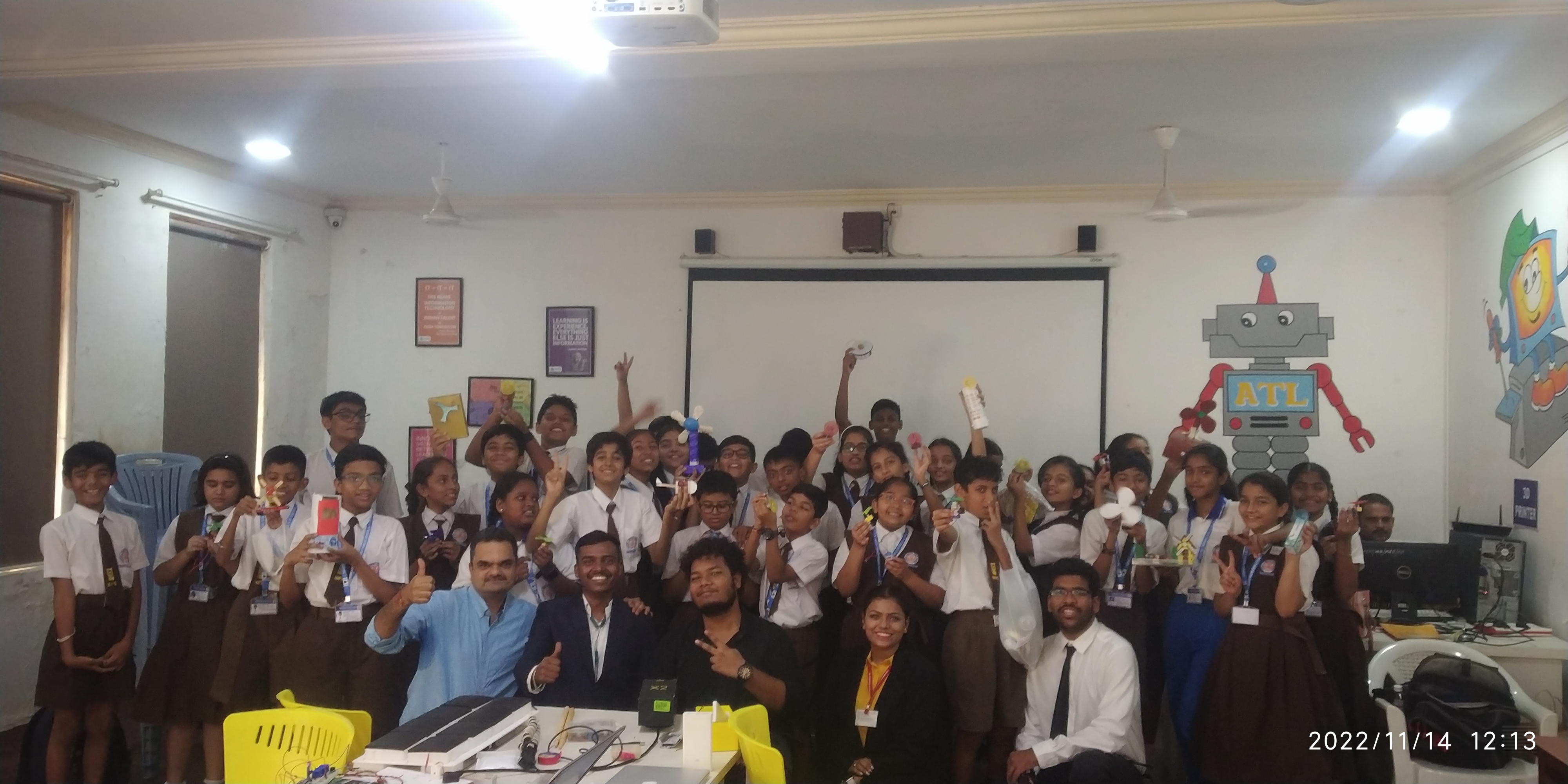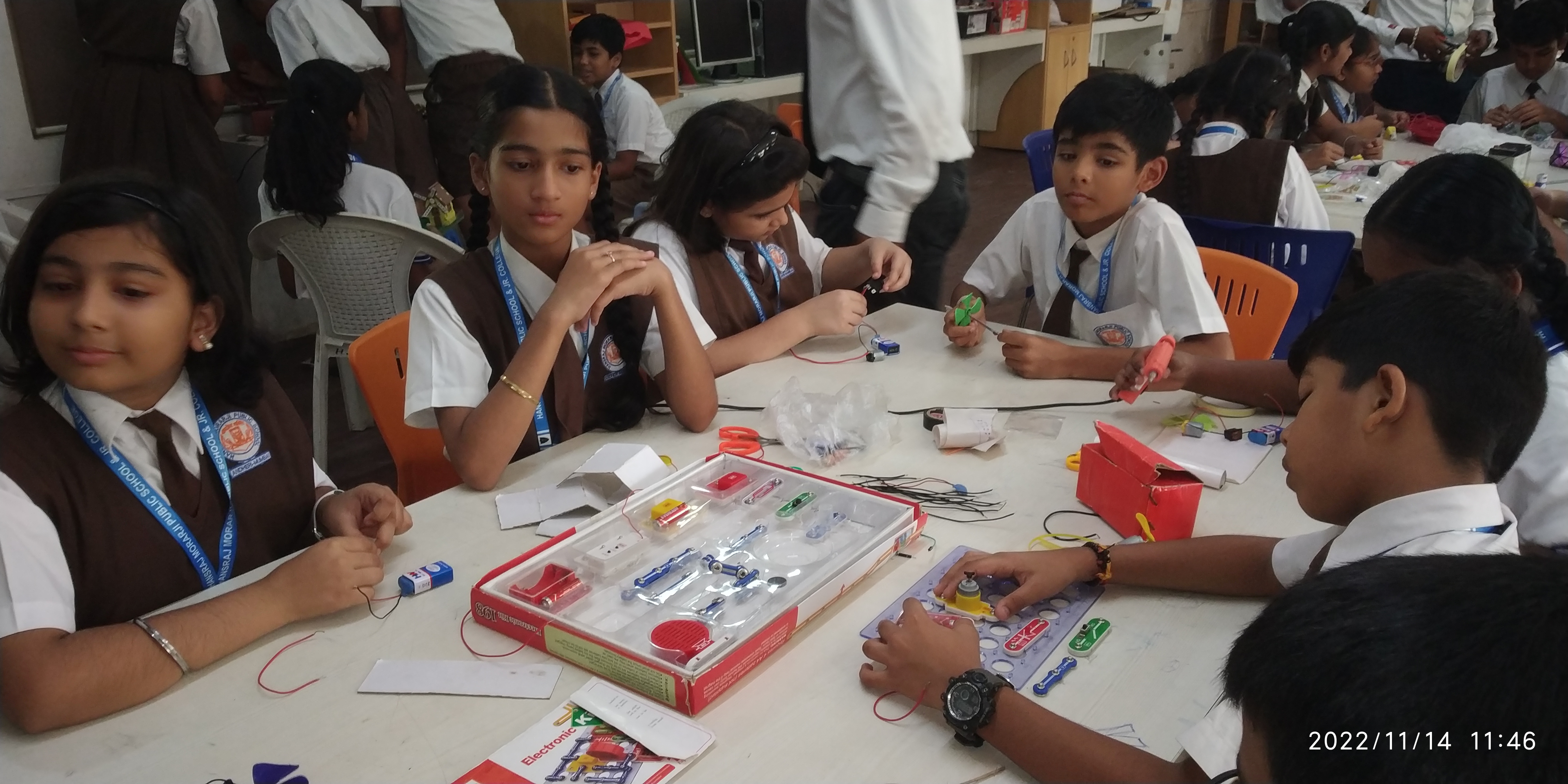 Link of photos/videos of the event