With a legacy in Production Engineering dating back to 1984 and well-established postgraduate and doctorate programmes in Mechanical Engineering, and in response to changing industry demand and market environment, the Production Engineering programme was transformed to Mechanical Engineering in 2019-20. The following details are derived from our past experience of conducting Production Engineering program which is specialization in Mechanical Engineering and reflects our experience of conducting technical education.
Industry Connect and Placements

The institute has established placement services and our students are placed by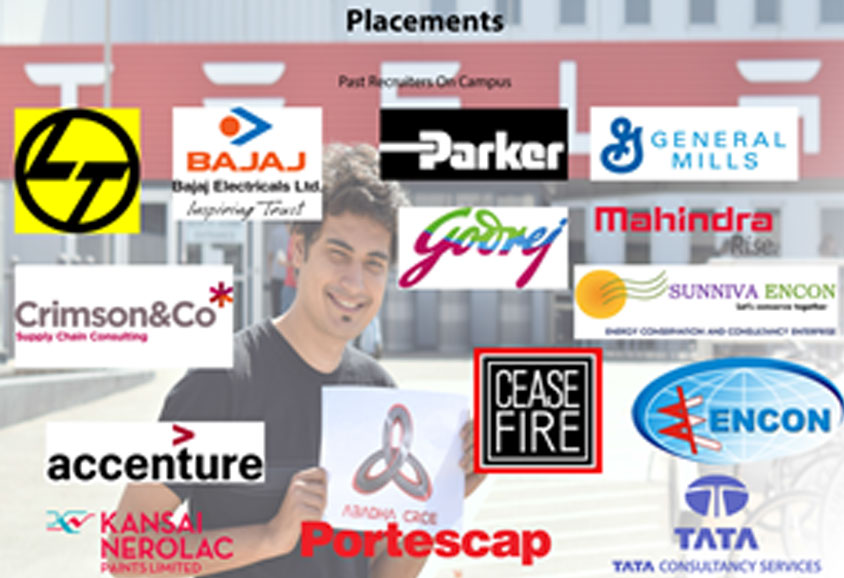 reputed recruiters like Larsen &Toubro, Godrej and Boyce, Siemens, Mahindra and Mahindra, Mercedes Benz, General Mills, Accenture, Tata Consultancy Services, Capgemini Technologies, Cognizant Technologies, Nerolac Kansai, Argon & Co., Reliance Retail,  Mazgaon Dock etc.
Opportunities for Higher studies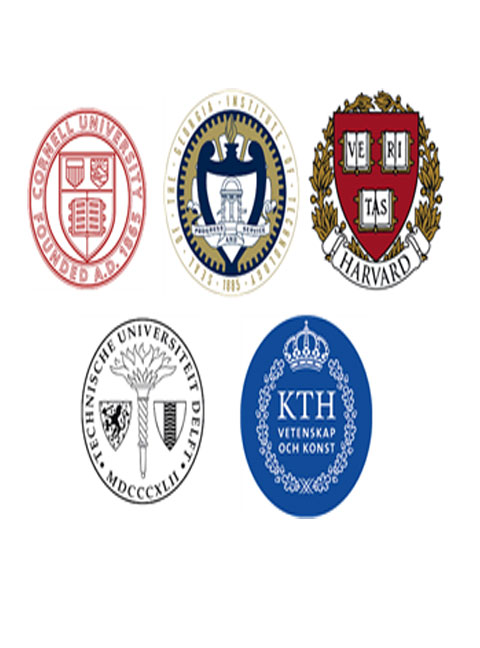 Our students are welcomed in various reputed national institutes and international universities in USA and UK. In the past, students have got admitted to reputed universities abroad like Cornell USA, Georgia Tech USA, Harvard USA, Delft Netherlands, KTH Sweden.
Professional Societies
SAE (Society of Automotive Engineers) - CRCE
SAE-CRCE is the prestigious student chapter of SAE-INDIA. SAE project teams participate every year and win commendable positions in National / International competitions like SAE Baja, SAE Aero-design and Formula Bharat. Workshops, seminars and industrial visits in association with some top automobile companies like Voltas, Toyota, Tata Motors, etc are regularly organized by the chapter.
ASME (The American Society Of Mechanical Engineers)
American Society of Mechanical Engineers is one of the international Technical councils of CRCE and the only International council of Mechanical and Production Department. It enables collaboration, knowledge sharing, career enrichment and skill development with a mission to promote and enhance the technical competency and professional well-being of our members.
IIIExCRCE (The Indian Institution of Industrial Engineering)-CRCE
This chapter aims to bridge the gap between industry and academia for Mechanical and Production engineering students through expert workshops and industrial visits. 
IIIExCRCE won the 'Best Student Chapter' award at NHQ, Belapur and the faculty incharges and students were also felicitated with excellence award trophies by IIIE Mumbai Chapter who organized a prize distribution ceremony on October 2, 2021 to congratulate and appreciate the various student sections of IIIE for their exemplary work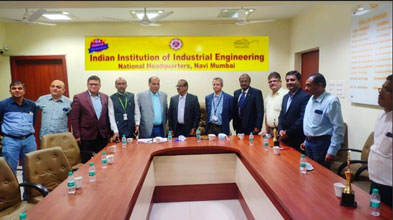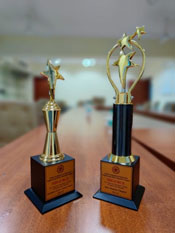 Technical Competitions
Team ABADHA
Team ABADHA produces All Terrain Vehicle from buggy making to final ATV overcoming all constraints of time, investments, social connect activities etc. all under one roof in campus of Fr.CRCE and participates in the National Level competitions like SAE BAJA. They participated in Virtual E-BAJA SAE INDIA 2021-22 competition with flying colors. Team Abadha secured an overall rank of 15 at E-Baja SAE India Competition  in June 2022 held at Pithampur, Indore, on the tracks of NATRAX and proved an exciting experience for students.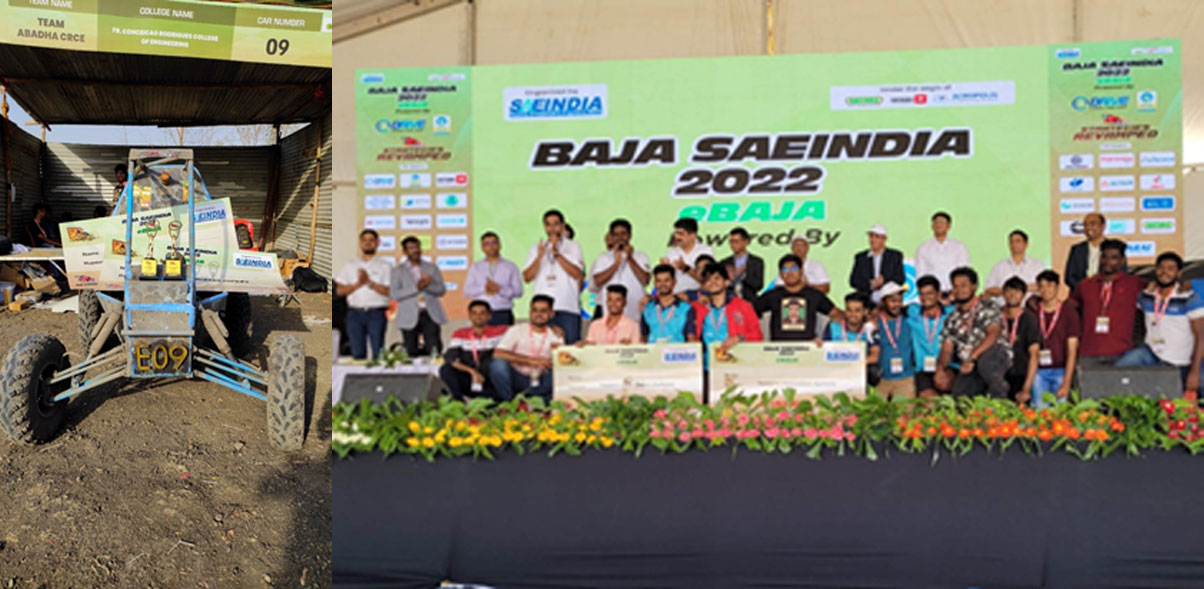 Team CRCE Formula Racing
Team CRCE Formula Racing (CFR) fabricated Formula Racing Car and participated in Formula Bharat 2022 competition and received best-ever overall rank of 12th. They are presently working on Electric Vehicle for 2023 competitions.


Team Robocon:
The Team is preparing to participate in Flipkart's Flagship Engineering Campus Challenge 2021 and Robocon-2022. Team Robocon CRCE, participated in the national-level Brainwreck competition, organized by Invictus Robotics Club of MIT Academy of Engineering in the year 2020-2021 and emerged as national winners with All India Rank 1. Also they received the Best Circuit Design Award among the 90 teams that participated in this event. Team Robocon secured an overall rank of 21 at ABU Robocon competition organised by IIT Delhi.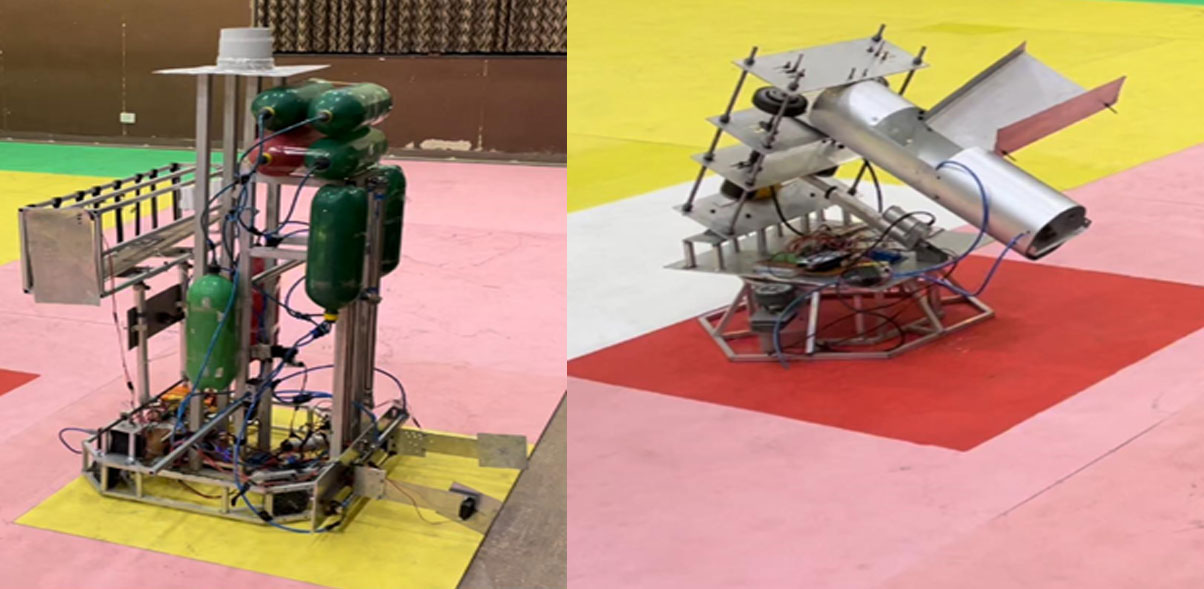 Team Vaayushastra
 Team Vaayushastra secured 5th rank globally at Advanced Class SAE Aero Design West competition in April 2021. The objective for In the academic year 2021-2022 the objective was to design a suite of systems that can support the fight against wildfires through the delivery of water and parts for a ground vehicle. Ground Transport Vehicle (GTV) was safely to be delivered to the ground through a powered and autonomously guided aircraft PADA. Due to the global pandemic, team could only participate in design report and presentation rounds in which it was able to secure 
4th rank and 6th rank respectively, and 5th rank globally.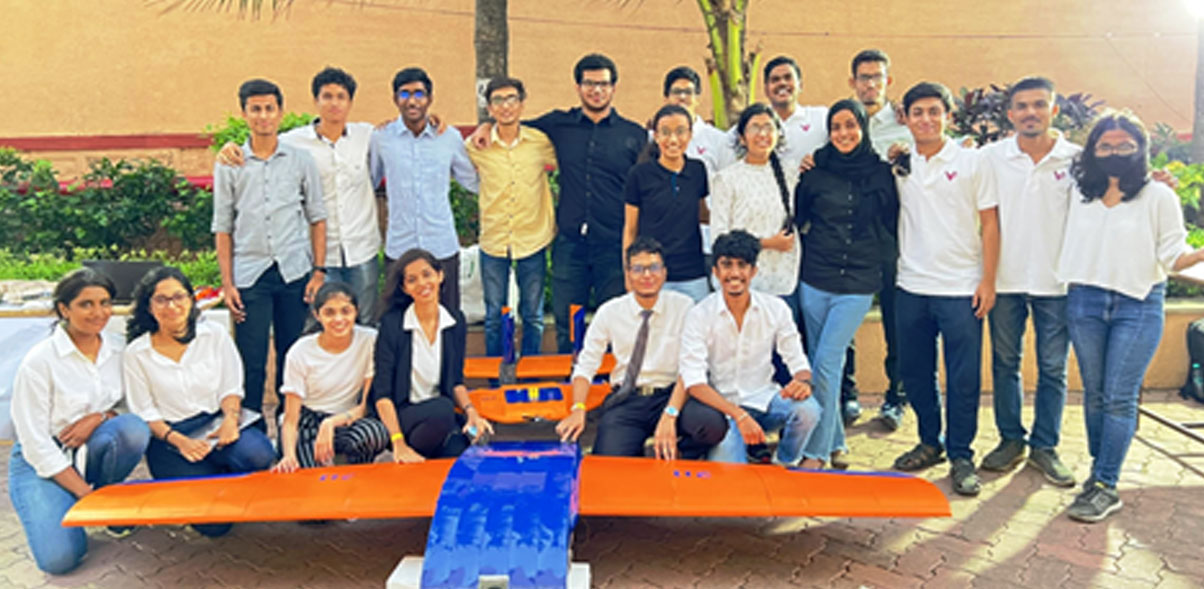 Engineering Events organized by Department
The department provides a variety of seminars, workshops, guest lectures, student / faculty development programmes, and industrial visits to help students obtain technical knowledge and skills while also introducing them to the industrial environment.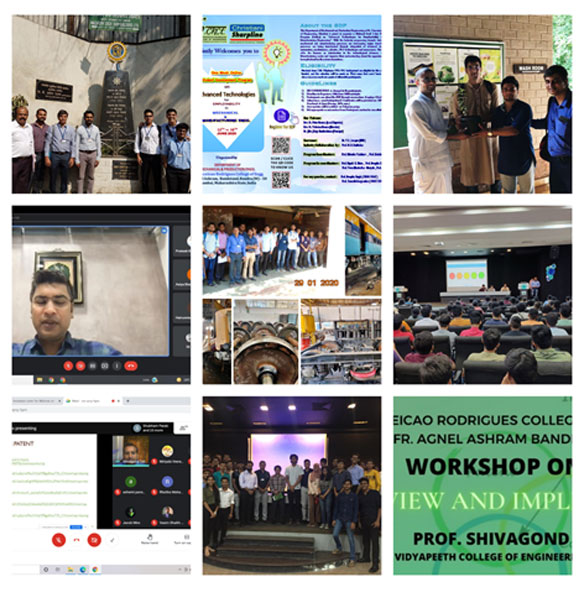 Research
Institute has facilities to conduct research in following mechanical engineering areas.
Open Architecture CNC machines
Minimum Quantity Lubrication
Vision based measurement systems
Manufacturing systems analysis
Rapid prototyping of injection moulds
Advanced casting methods
Materials analysis and testing
Product design
High speed machining
CNC machining
Advanced machining and manufacturing methods
CAD/CAM
Computational methods in flow analysis
Automation and control
Automobiles and aerospace
Electric Vehicles
Composites
Thermals and Fluids
Industrial Engineering
Skill Development Courses
Institute offers various mechanical engineering related short term certificate courses in computer aided design and manufacturing simulation using NX11, computer aided design using Solidworks, CNC Turning and Milling (Operations and Programming) and Manufacturing systems analysis using ARENA.